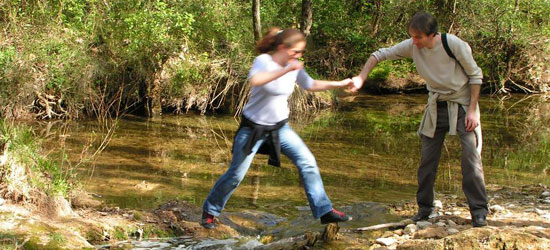 The 45 way-marked hiking trails
Hiking is a very popular leisure activity in Provence Verte and a means to discover all the well-known sites such as the Caramy Gorges, the Vallon Sourn and the Saint Baume massif. There are more than 40 well-maintained, way-marked trails.
The 45 way-marked hiking trails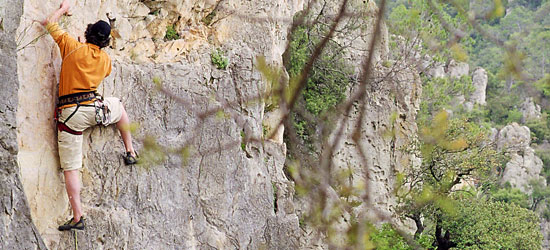 Rock-climbing in the Vallon Sourn and Carces
The Vallon Sourn , located between Correns and Chateauvert, along the river Argens is an internationally known climbing site. There are no less than 63, 7-grade routes , and 13, 8-grade (according to French grading system). Another less well-known climbing site in Carces. Introductory climbing courses are available.
Introduction to climbing