The biggest canyon in Europe
The Verdon Gorges are in the north of Green Provence. This is the biggest canyon in Europe, with truly breathtaking landscapes. It is also an ideal spot for swimming with your family or for whitewater sports.
Gigantic dimensions
The source of the Verdon is at an altitude of 2819 metres in the Col d'Allos. It then joins the River Durance in Vinon-sur-Verdon. Its total length is 175 km. But what is truly amazing is the height of the cliffs, from 250 to 700 metres, with the width ranging from 6 to 100 metres, and from 200 to 1500 metres at the summit of the gorges.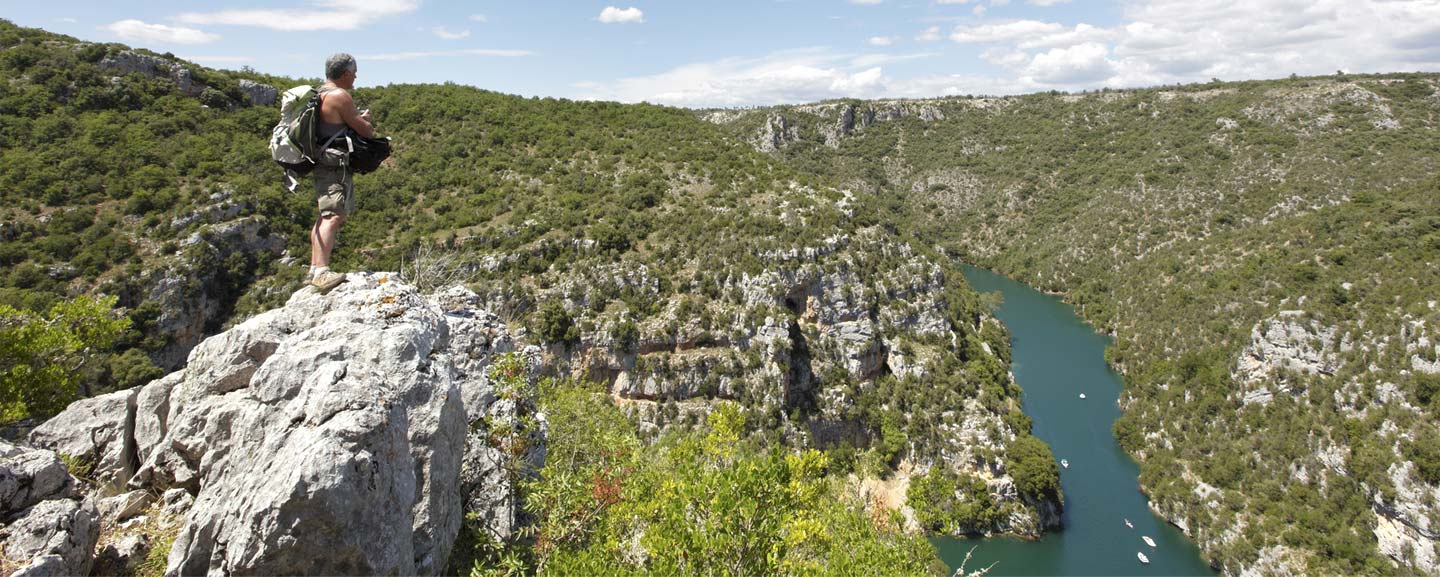 Lower Gorges: the Jewel of the Verdon
The Esparron and Montmeyan lakes are the northern gates to Green Provence. Here you can enjoy a picnic, sail a pedal boat or go canoeing. But the real highlight is exploring the wild and unspoilt landscapes of the lower gorges in an electric boat. Without a sound apart from the lapping of the water, and breathtaking images for a decor, this is the setting for wonderful discoveries.