Brignoles, Fief of the Earls of Provence
A town not to be missed, Brignoles fully deserves a visit for a few hours' stroll through the heart of the old town centre. From the Middle Ages to the Earls of Provence, from the plum to bauxite, from the banks of the Carami to the surrounding hills, this rich and varied visit will introduce you to the history of one of the capitals of Green Provence.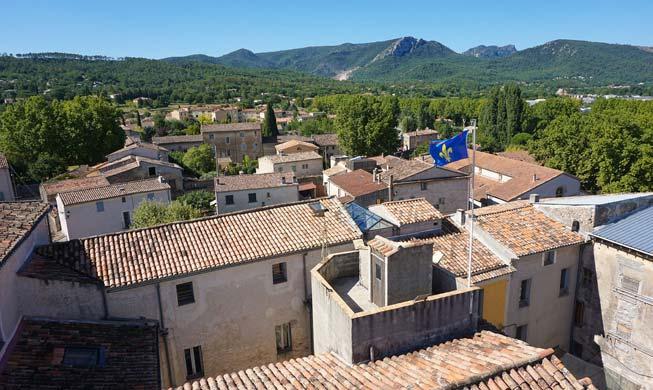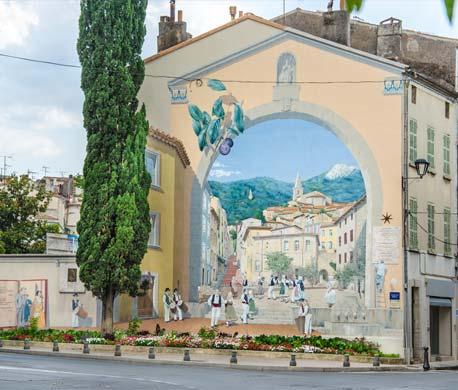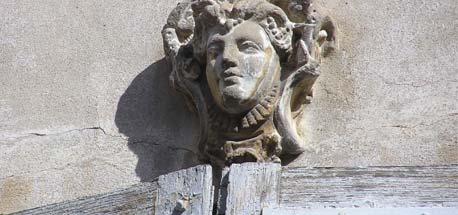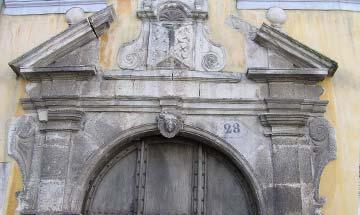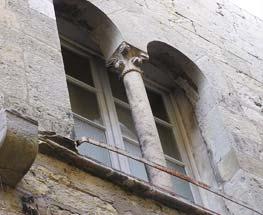 The big Provençal Saturday market
This famous market attracts the inhabitants from all the nearby villages every Saturday morning. Colours, aromas, a wide range of produce and of market stalls have made its reputation.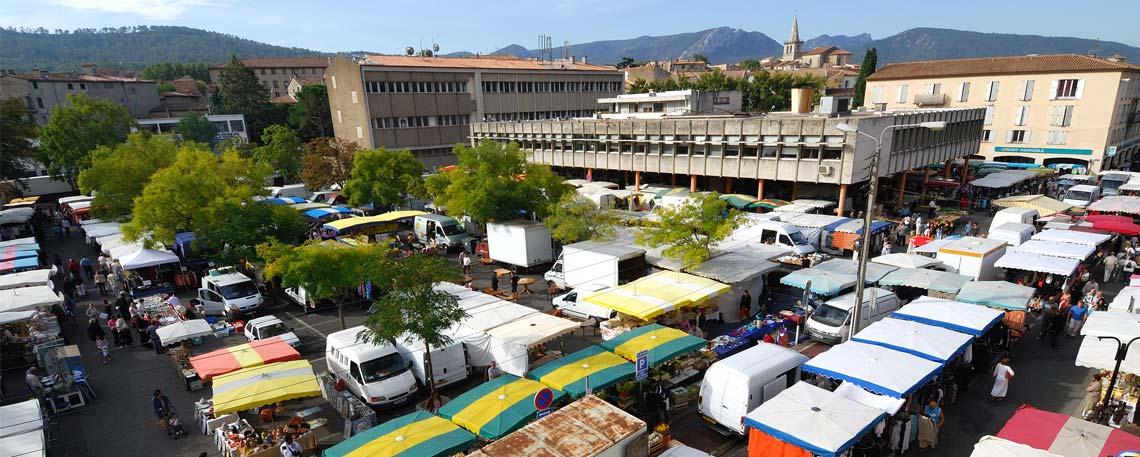 Place Caramy and the old town centre
This large, fine square, full of light and shade, and attractively coloured façades, is a wonderful place to meet up at a café terrace. The old town centre is a series of narrow streets leading to small town squares. The houses here are rich in history.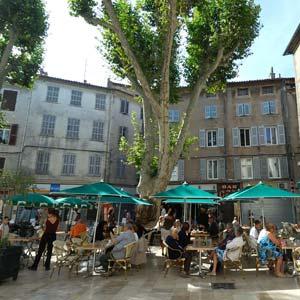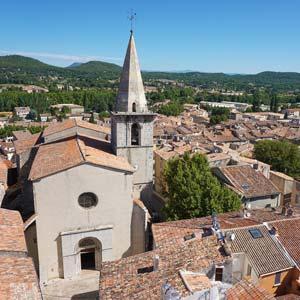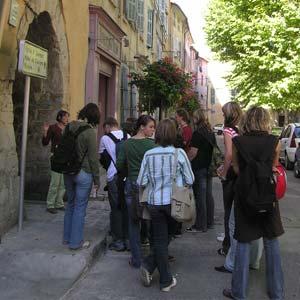 Medieval Festival
The festivities, with their ever growing reputation, take hold of all the town on the third weekend of August. Arts and crafts, ancient trades, acrobats, farm animals, traditional fruit and vegetables, etc. bring a warm and dynamic atmosphere, reviving local history.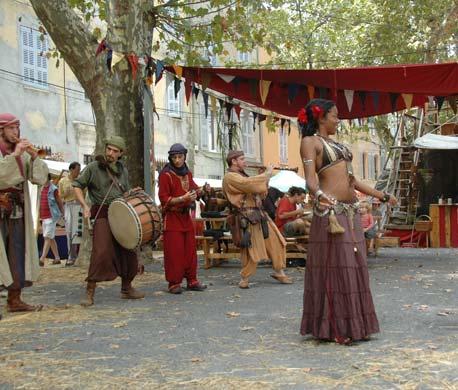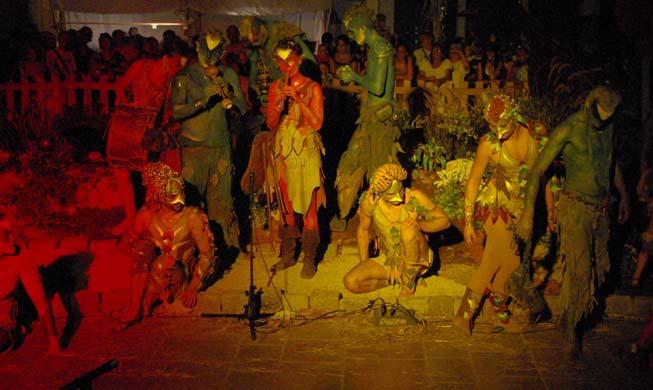 Plum Festival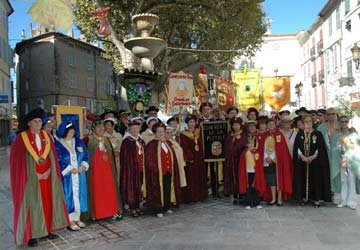 In the 16th century plums were a very important part of agriculture on the plains. The fruit was dried and flattened, and looked like coins, hence their nickname "pistole". After an act of vengeance of a local lord, the Duke of Epernon, all the plum trees were cut down.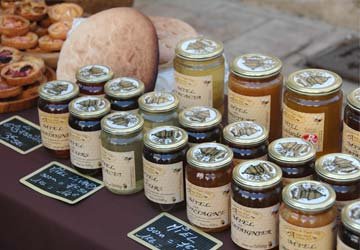 Today, to renew the ancestral tradition, trees of the Perdigon variety have been replanted. The Plum Festival takes place in early September.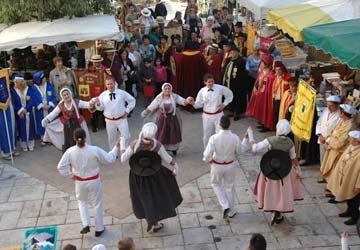 Guild processions, enthronement of new members, activities and traditional dances, cooking demonstrations and tastings bring ancient traditions back to life.
The other villages of Provence
Discover the other 42 villages of La Provence Verte and let yourself be guided by your Tourist Office.