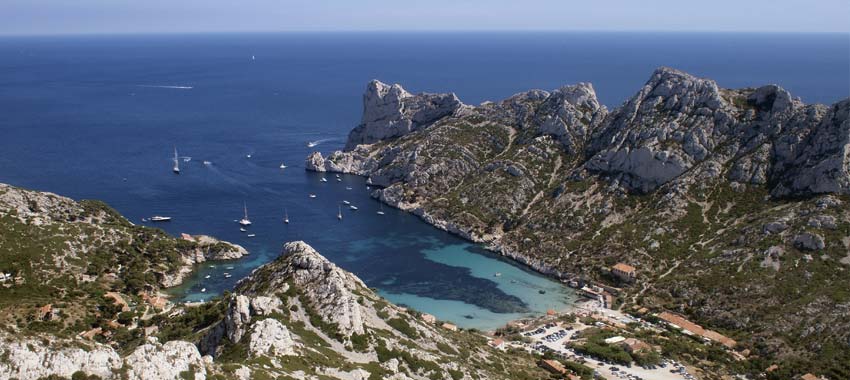 Set off to explore the Calanques de Cassis, a magnificent series of limestone cliffs plunging down into the Mediterranean, between Cassis and Marseille, and stretching for some 20 kilometres in a listed site of over 4000 hectares. Here you can try your hand at underwater diving, climbing and hiking or take a traditional tourist boat trip.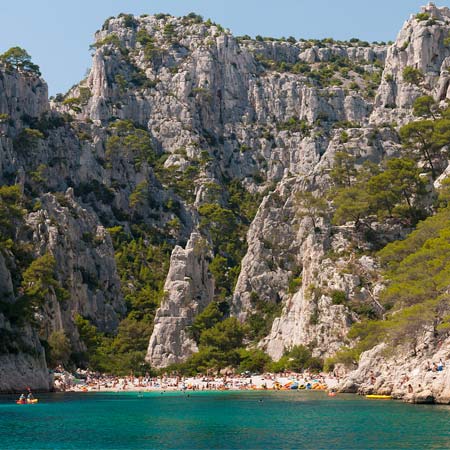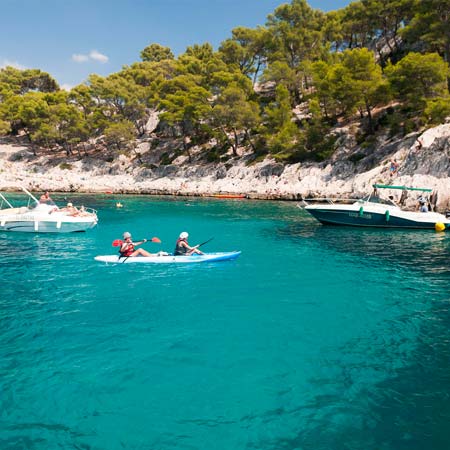 This is the epitome of a fragile environment. In 2012 it became the Calanques National Park, with the aim of preserving the site and guaranteeing access for future generations, without damaging it, as well as raising awareness among visitors and encouraging a more respectful approach to the environment.
No less than 20 km of footpaths make their way across the Calanques. Of particular note is the Petit Prince footpath, with the aim of raising awareness of the site's specificities. Ideal for families.