Beach and swimming
Although it is a protected site, Vallon Sourn (which comes from the Provençal word meaning 'sombre') has a picnic area and a non-lifeguarded swimming area in a naturally enchanting setting. Even though some beaches can be accessed by road, others can only be reached by canoe.
The River Argens
115 km long, the river takes its source in Green Provence in the town of Seillons-Source-d'Argens and flows into the sea in Fréjus. The Argens is an ideal place for canoeing because of the almost constant flow of water. It is also naturally remarkable for the quality of the waters, the home of a rich and varied range of fauna and flora.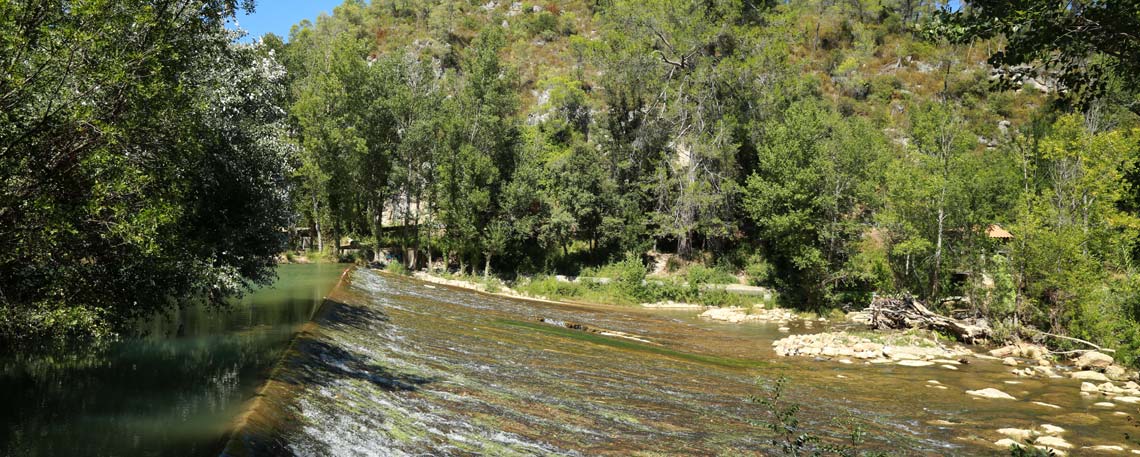 The cliffs
The characteristic high cliffs of Vallon Sourn are made of limestone, a relatively soft rock. The cliffs date from a period when the sea covered Provence. Tectonic movements did the rest, producing the rocks that provide the Argens' protective cocoon and where climbing is a popular activity.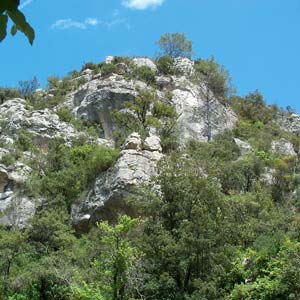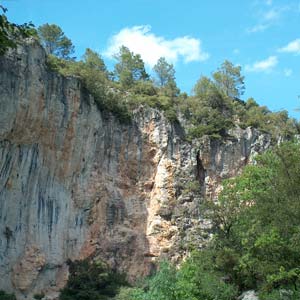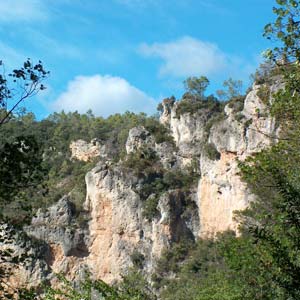 Top climbing spot
Only the left bank between Correns and Châteauvert is open to climbers, with over 200 climbing routes for all levels. Beginners and experienced climbers are all welcome. Climbing schools organise lessons or first climbs for children and adults, but experienced climbers and professionals are not left out. At Vallon Sourn there are is a large number of extreme routes on offer: 63 at level 7 and 13 long routes at level 8.