In the footsteps of Cézanne
The Sainte-Victoire range extends from Aix-en-Provence to Pourrières, forming a link between the Var and the Bouches-du-Rhône departments. Sainte-Victoire is world famous as Cézanne's favourite model, and which the artist immortalised in over 80 paintings. Today you can explore the painter's favourite scenes on foot or visit his studio, which has remained unchanged since his death.
Hikers' paradise
Sainte-Victoire, with the Grand Site de France label, is covered by a network of some 250 km footpaths for all levels of ability. It is even possible for experienced hikers to set off for several days independently, and sleep in refuges or group gîtes. But to make the most of the landscapes in complete peace of mind, professional guides are also available. (More information on www.grandsitesaintevictoire.com)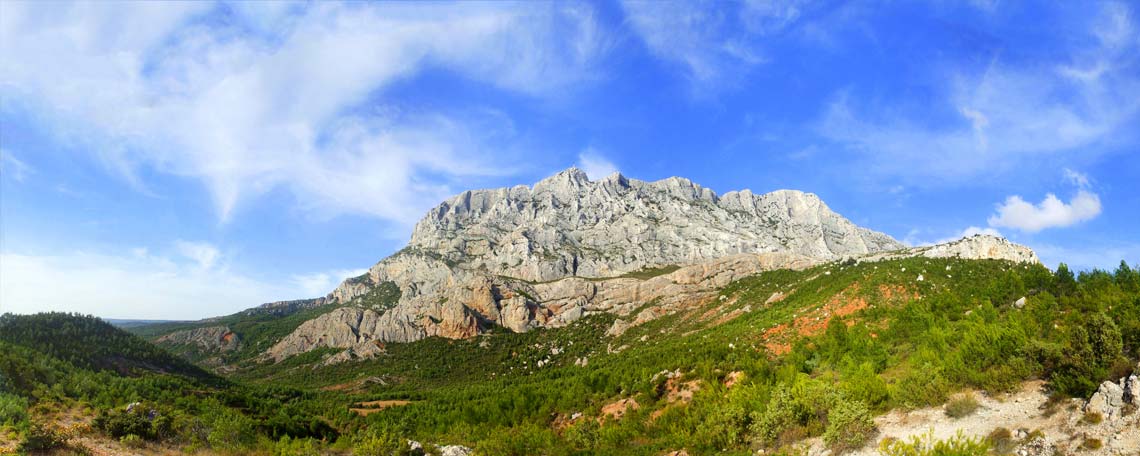 Hiking guide
The FFRP's topographical guide "Green Provence... on Foot" includes 27 signposted and well maintained trails with the PR label. The trail leaving from Pourrières leads to the foot of Sainte-Victoire. You can also find more detailed hiking maps at the Tourist Office in Aix or at the Maison de la Sainte Victoire in Saint-Antonin-sur-Bayon.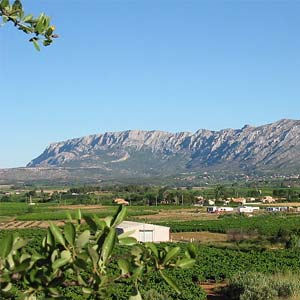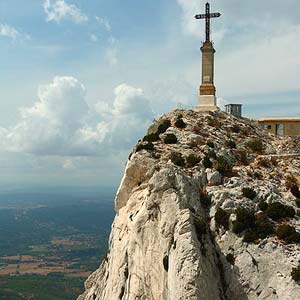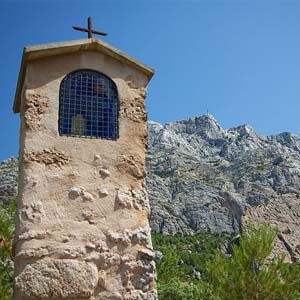 Pourrières, the gateway to Sainte-Victoire
In the Var foothills of the Sainte-Victoire range, Pourrières is a typical Provençal village, where Cézanne spent the summer at his grandparents' home. It is ideally located at the gates of Green Provence, and provides direct access to Aix-en-Provence and Marseille. Its naturally protected environment opens to the north onto the Sainte-Victoire mountains, and to the south towards an endless vista of vineyards.