The Rock and its troglodyte dwellings
The tuf cliffs of Cotignac, which the local inhabitants call Le Rocher (The Rock), are 80 metres high and 400 metres long. It was traced by the River Cassolle, whose course was deviated, and which today flows to the east of the village. But the rock also bears witness to the presence of cave dwellings that it is still possible to visit. Some present-day dwellings still nestle in the rock.
Le Cours: full of life in summer and winter
Le Cours, sheltered by centuries-old plane trees, is the epitome of a shared social space. Full of life in winter and in summer, it is the home of a weekly market, second-hand goods shops and restaurants of all kinds open all the year round, where people love to sit beneath the shade of the trees in summer or enjoy the winter sunshine.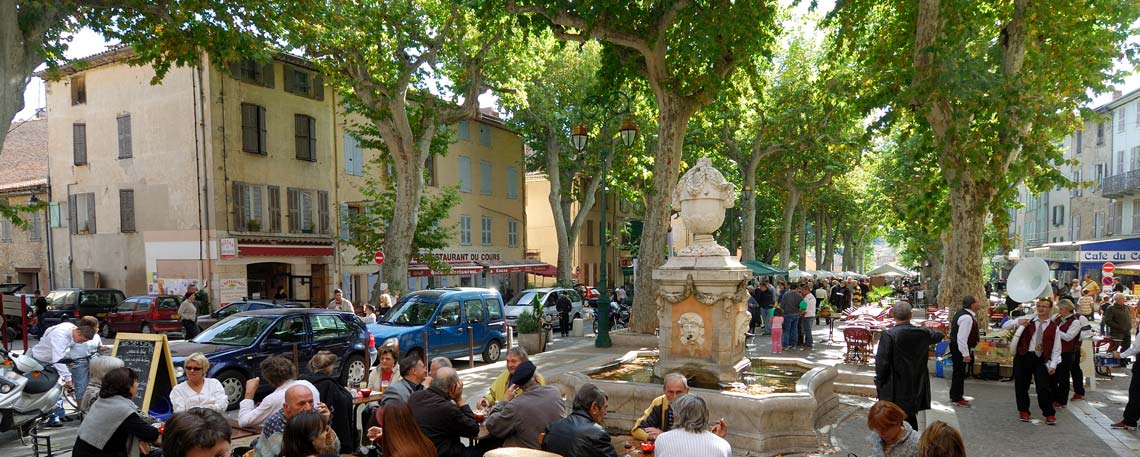 Artists and Galeries
When you come to Cotignac, you should take the time to visit our artists and craftsmen. A workshop that suddenly appears as you turn the corner or a gallery of naïve painting housed in an original setting - a restaurant! As you stroll through the centre of the town, with all your senses awakened, don't hesitate to go inside, because some of them contain real treasures!